Bespoke Keyrings
Keyrings are produced from many different materials with a wide range of attachments and functions such as Torch keyrings, Bottle Opener keyrings and Trolley Disc keyrings. The ever popular Bespoke Keyring goes from strength to strength.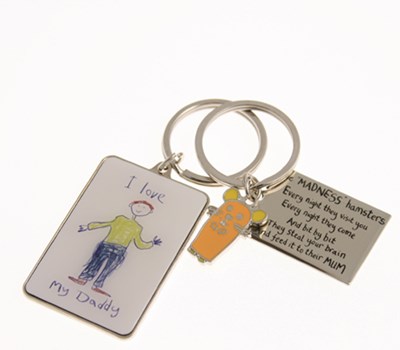 Alan Salter has a long history of supplying bespoke keyrings to the business promotional sector and they are favourites for Charity and Fundraising, Universities, Hosted Offices, Hotels, Car Companies and Dealerships
Various attachments can give your bespoke keyrings a unique look, split rings in all shapes and sizes, screw loops, snap hooks, charms.
Supply your own artwork or perhaps we can help in the early stages with suggestions.
Just complete the enquiry form above or call us on 0845 060 3636 for more information